Practice Areas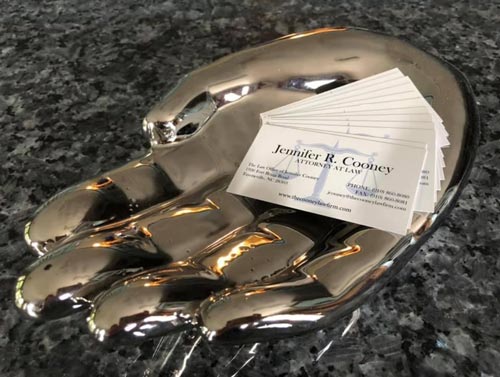 Residential and Commercial Real Estate
Real Estate transactions consist of performing title research to confirm ownership and liens, reviewing the recorded documents and generating an opinion of title which is used to insure the transaction. After the title has been reviewed, Ms. Cooney personally meets with all clients to review all documents and answer any questions. Her vast amount of experience dealing with local lenders and realtors helps her office get real estate transactions closed in an extremely timely and efficient manner. Her knowledgeable staff is very courteous and always happy to assist their clients.
Estate Planning
Ms. Cooney generally meets with estate planning clients on two separate occasions. The initial appointment is to become familiar with the client's family situation, nature and location of assets, and wishes regarding distribution of assets upon their death. We also talk about the importance of durable powers of attorney. During this initial appointment, clients are given ample time to ask questions concerning the documents being prepared as well as receive advice on other ways that can assist your loved ones after your death such as beneficiary designations and prepaid funeral plans. The second appointment is when all estate planning documents are properly executed, witnessed and notarized with all originals given to the client for safekeeping. Additionally, it is recommended that durable financial powers of attorney be filed in the Register of Deeds in the county where the client resides.
Estate Administration
Estate administration is simply the process of working with the Estates division at the courthouse to open an estate, pay debts and distribute remaining assets. Ms. Cooney initially meets with the Executor to give an overview of the entire process, which can last a year or more, and then files the necessary documentation with the Clerk of Court to open the estate. Once the estate is open and the Letters are received, Ms. Cooney keeps track of all important and mandatory filing deadlines for the inventory and accountings required to be filed with the Court, deals with creditors if necessary and provides advice to the Personal representative with regard to estate assets and debts. This very emotional time is made easier with Ms. Cooney's calm advice and assistance.